Arable Water combines evapotranspiration, weather, soil moisture, drip irrigation pressure, and crop growth stage tracking to give you full water visibility across your operation in real-time.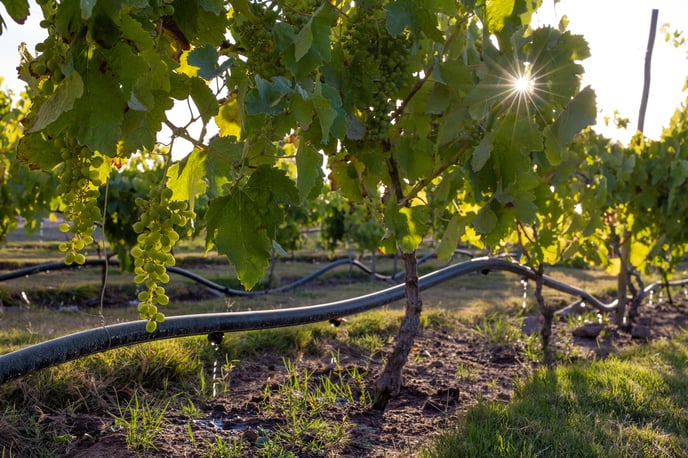 Arable's new Water feature enables Mark 2 & Mark 3 users to have a complete view of crop water needs to help plan irrigation events and detect stress before impacting yield or quality. By pairing new irrigation readings with our existing (best-in-class) Evapotranspiration and Soil Moisture measurements you can finely target replacement events and track key measurements such as: Water Balance (Precip + Irrigation - ETc), Irrigation runtimes, Soil Moisture, and Heat Stress.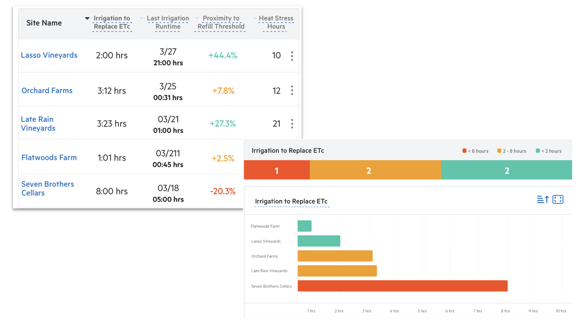 Customers who have drip-irrigated fields will be able to measure applied irrigation through a new hardware integration with the Gems Pressure Switch (available from Arable). The data from the pressure switch will be displayed throughout the Arable Water pages in new metrics titled Last Irrigation Runtimes and Total Irrigation Runtime Hours allowing you to track when and how much water was applied. We are also introducing two new derived measurements allowing you to more easily take action to irrigate based on data from Arable's suite of sensors. The first is Replacement ETc which allows you to set a threshold of ETc that you would like to replace based on the crop's growth stage and your irrigation strategy. If you have a configured Gems Pressure Switch you will also have access to Irrigation to Replace ETc to see how long you need to run your system to replace the amount of water that is leaving a field.
Arable Water can be used for detailed analysis over the Web app or while you're out and about through the Mobile app. In an updated Multi-site view, you can now see full water usage and demands across your operation and quickly identify areas that need attention, helping you save water in the season and track sustainable water usage practices throughout your operations.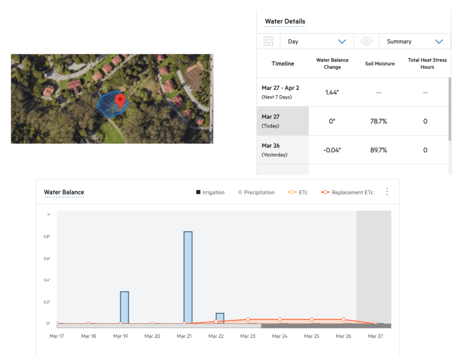 We built Arable Water to provide a more complete view of the water cycle in the field and to help you make the most of every drop of water at a time of increasing global water scarcity. Paired with Arable's best in-field measurements, these additional metrics will allow you to take action based on the climate measurements recorded by your Mark and help you understand how water availability and plant stress drive crop outcomes. We plan to continue to expand on these offerings via the new sensors on board the Mark 3.
Arable Water is available for both Mark 2 & Mark 3 users as an add-on subscription that syncs GEMs pressure switch and Sentek soil probes. Contact your Sales or Customer Success Rep to use the feature and get started this spring!